Posts Tagged 'Bootstrap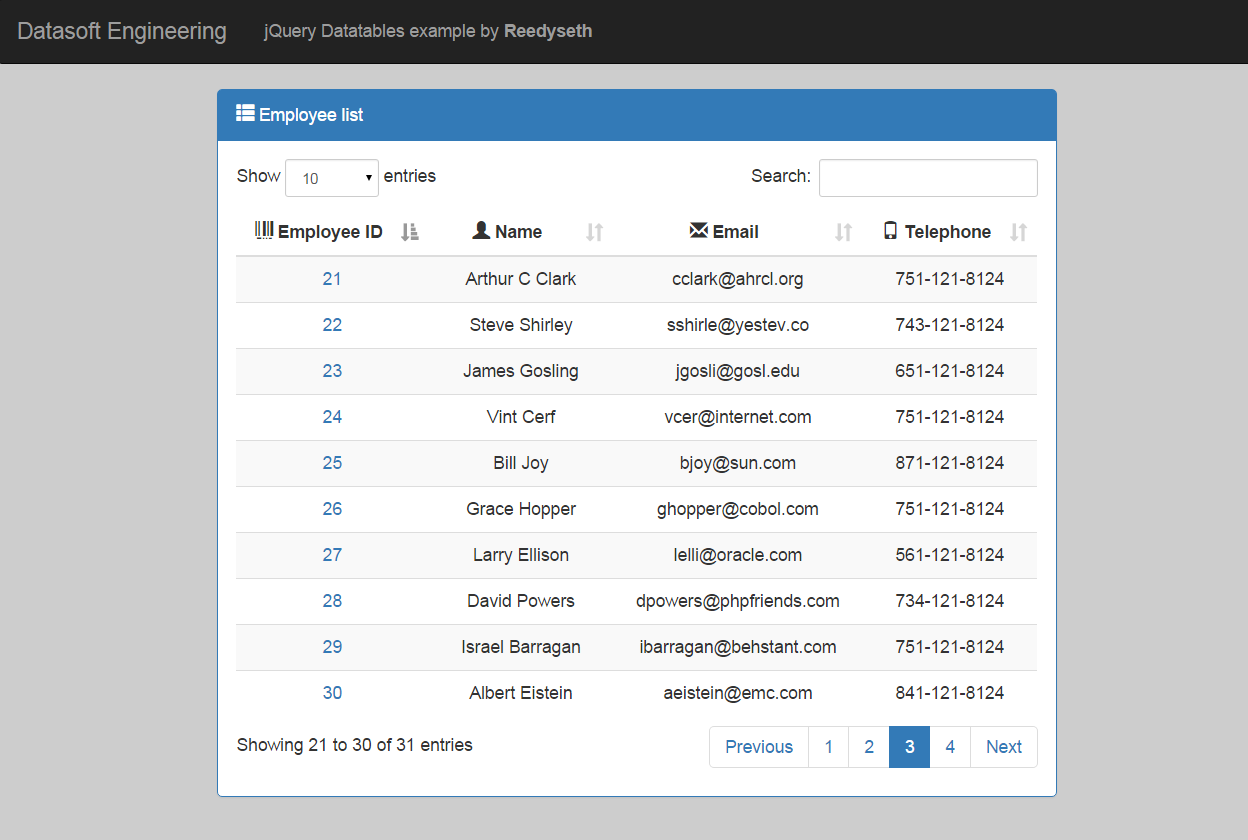 The jQuery Plugin Datatable will help you to keep those huge database results into a better and organize table. I have spoke of the jQuery Datatables plugin into this entry, so I will no use much time in the introduction of the plugin. I will focus and how you can get you database results into that Datatable.
For this Example I will be using a database, the employee table that I have been using in previous tutorials, so if you don't remember the file structure of the table I present it again.
Share the Post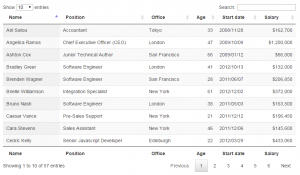 The jQuery plugin Datatable is a plugin that will allow you to have many features on a HTML table. This plugin is so simple to use, but if you need more complex thing you can also achieve them since the plugin is full of features that can be customize, it also includes an event listener for the action on the table.
Among the features of the Datatable plugin you can have:
Pagination, instant search and multi-column ordering
Supports almost any data source:
DOM, Javascript, Ajax and server-side processing
Easily theme-able: DataTables, jQuery UI, Bootstrap, Foundation
Wide variety of extensions inc. Editor, TableTools, FixedColumns and more
Extensive options and a beautiful, expressive API
Fully internationalisable
Professional quality: backed by a suite of 2900+ unit tests
Free open source software (MIT license)! Commercial support available.
Scrolling options for table viewport
Smart handling of column widths
State saving
Hidden columns