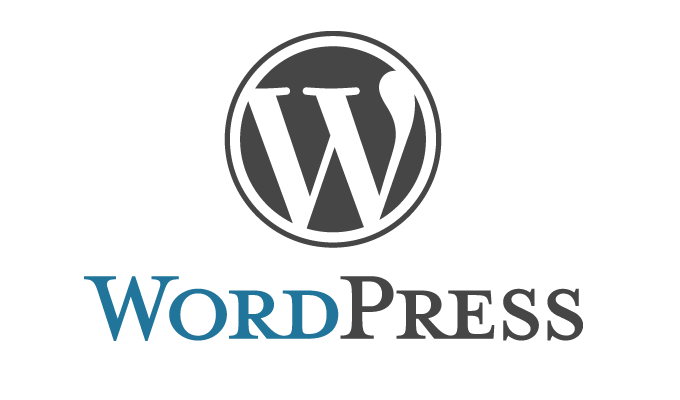 Hey guys, I have received many visits on the site about people searching for PHP and Javascript stuff and I appreciate your visits for this reason I also would like to expand the same knowledge but apply to an awesome framework that is WordPress.
Quoting Wikipedia:
WordPress is a free and open-source tool and a content management system (CMS) based on PHP and MySQL.

Features include a plugin architecture and a template system. WordPress was used by more than 23.3% of the top 10 million websites as of January 2015. WordPress is the most popular blogging system in use on the Web, at more than 60 million websites.

It was first released on May 27, 2003, by its founders, Matt Mullenweg[1] and Mike Little, as a fork of b2/cafelog. The license under which WordPress software is released is the GPLv2 (or later) from the Free Software Foundation.
As you read on the quote WordPress has a Plugin Architecture that extends the CMS into many things than just a blog.

You can create awesome galleries and customize all the settings on your administration panel.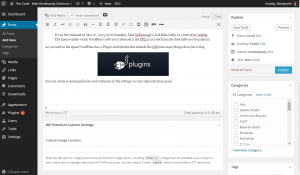 Since WordPress is a world of custom settings and cool stuff my intend is to walk you through many things that I hope you find valuable.
Just to mention some of the plugins that are out there:
| | | |
| --- | --- | --- |
| | Akismet | Akismet checks your comments against the Akismet Web service to see if they look like spam or not. |
|   | bbPress | bbPress is forum software, made the WordPress way. |
|   | BuddyPress | BuddyPress helps you run any kind of social network on your WordPress, with member profiles, activity streams, user groups, messaging, and more. |
|   | ZenCache | ZenCache is an advanced WordPress caching plugin inspired by simplicity. Speed up your site (BIG time!) with a reliable and fast WordPress cache. |
|   | Subscribe To Comments Reloaded(This is my plugin) | Subscribe to Comments Reloaded allows commenters to sign up for e-mail notifications of subsequent replies. |
Everything that is on the post is free but if you need a custom setting or configuration I can do that for you, but I will charge a fee, this help the site up and running and also you help to feed my family and two dogs.
Share the Post
Related Posts
If you enjoyed this post, please consider to leave a comment or subscribe to the feed and get future articles delivered to your feed reader.